Post by Deleted on Aug 9, 2017 0:24:09 GMT -5
TITLE/NICKNAME:
The Silver Ghost / The Fallen Warrior
RACE:
Sheikah
AGE:
23
GENDER:
Male
SEXUALITY:
Heterosexual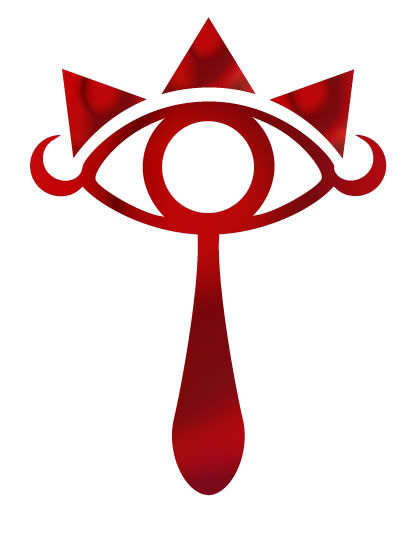 PERSONALITY DESCRIPTION: to others he is distant and cool, careful not to get too close to anyone lest they find out his past. despite this, he does care generally for all living creatures. To his friends he is
A fairly chipper fellow with a slightly mischievous side. He is usually upbeat and mild mannered, only becoming angry if someone gets in between him and his Rupees, or his friends. To some he may come across as greedy due to his obsession to acquiring rupees, but he knows that he needs them in good supply if he is going to continue his life on the edge, A life that is not easy, or cheap. he worries sometimes of what others think of him for his bad choices in the eyes of society, why he did not retire and become a blacksmith, or a shoe maker. The sad truth is the life of a soldier ingrained into his mind and unending sense of duty, and he works tirelessly to meet the goals he has set before him. Sometimes even to the exclusion of those closest to him, which brings him great sadness. A man with a heavy weight on his conscience he doesn't like social situations, as his guilt and internal agony is written all over his face when he lets his guard down. coming out in subtle tics and flinches when he is irritated, and occasional benders at the local bars. Sometimes waking up in a ditch or gerudo prison not knowing what day of the week it is. When he is not brooding or falling over with the smell of spirits on him he is very focused and sure of where he is going, foregoing even the most basic things in pursuit of his goals, sometimes even skipping breakfast in a rush to find what he is after. A man unfortunately prone to extremes he struggles with the finer points of social etiquette, preferring to avoid such things altogether if possible. Only putting on the charm if he absoultley must. He enjoys study of the arcane arts and hidden mysteries of hyrule, fancying himself a amaetuer scholar in the matter, he also enjoys the pursuit of whatever lies behind those mysteries, such as fine artifacts and rupees. Driven by his need to restore his honor, he works tirelessly to find those answers that have eluded him, hoping he has made the right choice.
LIKES:


A Good fight: A skilled hand to hand combatant and Weapon fighter, Kallien is not one to back down from a fight, nor would he want to. his skills have given him the edge over many combatants from a young age, and he is confident in his abilities. However he prefers to stealth around his problems rather than have to fight them out, if at all possible.
The Thrill of the chase: A born adventurer Kallien loves taking risks and getting away with it, the thrill of causing a bit of mischief never gets old to him
Money: Money may not buy happiness, but it sure can buy everything else, and Kallien knows this, he goes to great lengths to fill his pockets with whatever he can before making off with the goods.
Gerudo Women: Having crept around in the shadows for most of his life Kallien was astonished at the different complexions of the people of the outside world, taking a particular affinity to the Beautiful Gerudo women, whom, when they weren't charming him out of his bounty, proved to be a match for him on more than one occasion, in both wits and martial skills. Always liking a challenge, Kallien formed a soft spot in his heart for those fiery warrior women.
Other races: Kallien finds the other races of hyrule absolutely fascinating, from the hermit-like gorons to the river-swimming zoras, the cultures of hyrule never cease to amuse him.
DISLIKES:


Prejudice:
Being born with Red sheikah eyes, and pale skin, Kallien was often bullied and teased, being thought of as a freak in his younger years by the local hylians, this caused him to grow up hating those who held prejudices in their hearts, and learn to embrace all.
Arrogance: Confident in his own abilites, and paying a heavy price in the past for his own Hubris,Kallien does not like it when people overly gloat about themselves, finding it more than a bit off-putting
MOTIVATIONS:
Restoring his honor: Kallien wishes to restore his faded honor that he lost the night he left behind his dying men, searching every day for any information that could lead him to rediscover the artifact that eluded him.
Survival: Living a life as a fugitive is hard, and dangerous, He wakes up every day knowing it could be his last, and takes great care to avoid any unnecessary risks.
Settling the score: He one day hopes to put a sharp blade through the heart of the enemy who tore his life to ribbons.
FEARS: Being discovered, Kallien has lived life as a fugitive for several years now, and knows that if he were discovered by the royal authority he would be tried for his past crimes.


Iron knuckles: the fateful enemy that had brought his once promising life to a grinding halt. he had been asked to retrieve an item of great importance to the kingdom that resided within one of the legendary temples. The artifact had been guarded by one of these terrible foes, and that foe had single-handedly slain his men and nearly ended up taking his life as well as he fled in dishonor. He still sees the blood and blank stares of his men ripping through his mind whenever he hears that harrowing clanking sound...
Being Judged: Despite being a former "spy" for the royal family, he does not consider himself to be a wicked man, seeing it from the perspective that he did the things he had to do to protect the most high.
HISTORY:Being born to the Sheikah, the shadows were no stranger to Kallien. Especially since he had been trained from an early age as one of the Elite protectors of the princess. His job description was simple, if for whatever reason the Kingdoms soldiers failed to protect the most high, it was the job of him and his fellow soldiers to defend the princess to the last man. His particular role in the kingdoms protection was slightly different from other soldiers. His unit did not march into battle, or sound great horns announcing their arrival, they climbed in windows, jumped across rooftops, poisoned drinks and cut throats in the night. If he did his work right, his enemies would never know he was there, and that was how he liked it. Although his official title was "intelligence gatherer" he and all of his unit were trained exstinsivley in the art of infiltration, as well as in the arts of hand to hand combat and weapon usage. However his true abilities were not in any of these things, his true quality lied in his ability to listen and understand the truth behind peoples words. To listen not just to their words, but to hear what their heart was truly saying. Skilled at seeing without being seen, he often would go unnoticed in a crowd, or at a social event. That is what he had been trained to do. The life of a soldier had not been kind to him however, and after failing his last mission he was excommunicated from the order and made into a fugitive and a criminal. Long years in hiding had honed his senses to a near otherworldly level, so long as the night was young, he was in his element. he inhaled a deep breath as he stepped out into the familiar damp air of the night, hoping for the chance to redeem himself in the eyes of his kingdom, and his godess.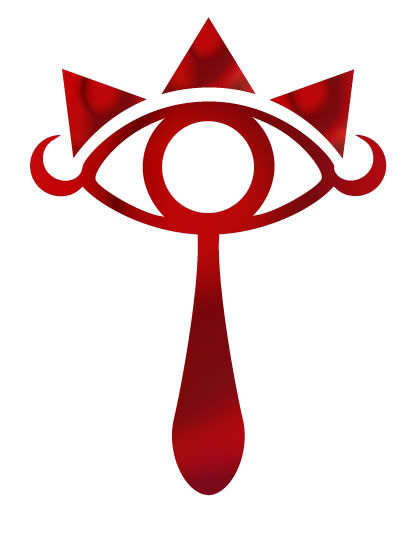 HEIGHT:
5'7
WEIGHT:
138
APPEARANCE DESCRIPTION:
Not a particularly tall man standing at 5'7, with red eyes, pale skin and sharp, hollowed cheeks and a thin jaw he has been mistaken in the past for a travelling Poe, until they see his feet. His attire changes with the situation, blending in with whatever crowd he needs to, but when he is simply travelling in his normal clothes he prefers dark, nondescript colors. wearing a purple tunic with brown lining, earthen colored pants, and a wool cloak, he generally keeps the appearance of a Drifter or a peasant to keep a low profile. his Only defining bodily characteristic that anyone would notice is the Eye of the sheikah on the back of his left hand, which he conceals with warm travelling gloves.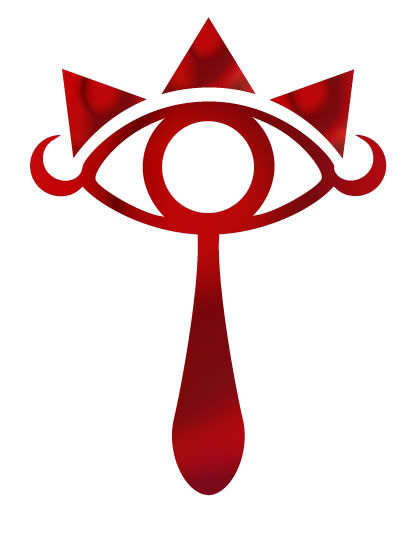 Diplomacy: NoviceSocial Etiquette:
Novice
Intimidation:
Apprentice
Persuasion:
Apprentice
Tactics/Leadership:
Novice
History/Religion:
Novice
Geography: ApprenticeArcana: Adept
Weapon Proficiency:


{Sword} Master
{small shield} Apprentice
{Dagger} Adept
Hand to Hand: MasterEndurance:
Journeyman
Stealth:
Adept
Acrobatics:
Apprentice
Horse Riding:
Novice
Counterfeiting:
Journeyman

Disguise crafting: Journeyman
Utilizing technologies: Novice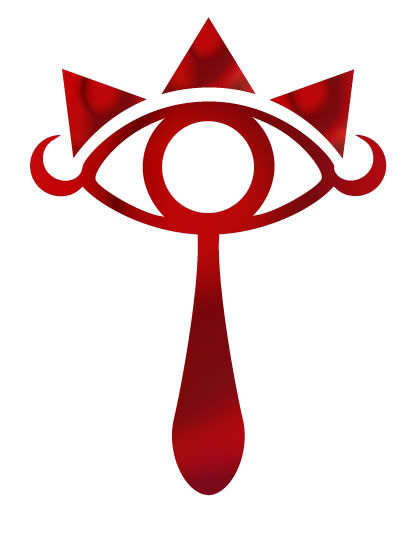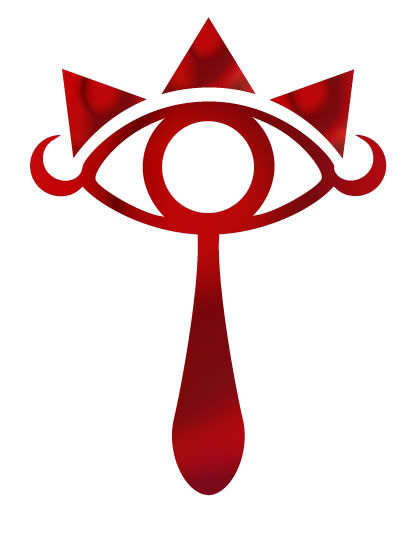 PLAYER ALIAS: Arisen
FACE CLAIM: Raphael Sorrel- Soul Calibur
REFERENCE: searching for zelda RPALTS:
N/A