edited on Oct 1, 2017 21:42:17 GMT -5 by
Deleted
Post by Deleted on Sept 29, 2017 21:00:15 GMT -5
[googlefont=Oswald][googlefont=Raleway][googlefont=Roboto]
Qi'Nao Ramlethal
"All deserve death just as all deserve food."
TITLE/NICKNAME:
Little Nao, Nao
AGE:
22
RACE:
Twili
GENDER:
Female
SEXUALITY:
Heterosexual
KINGDOM:
Twilight Relm
TRIFORCE:
Wisdom
THEME:
PERSONALITY
DESCRIPTION:
The Twili are known to be a mysterious race. Qi'Nao is no exception. While one cannot call her evil, she is definitely a hard character to figure out. She rarely makes eye contact, but when she does, it only lasts for a second or two. There are few things that actually peak her interest, one of which being the idea of creation. Since she was raised as a craftsman, she gets an odd satisfaction when talking about different materials. Nao is also known to be an avid lover of science as well as magic.
Due to her traumatic experiences, Qi'Nao has developed a strange sense of need. She believes that she is unable to function by herself and constantly seeks out individuals of power. Because of this, Nao will act very detached, speaking in a quiet, dry voice devoid of almost all emotion. She will often act passive aggressively, poking fun at whatever she feels like. However... when the need arises to get aggressive, she will analytically fit the role. Since she normally speaks in whispers, yelling causes quite a stir among people. When she is met by someone she perceives to be superior, her entire personality changes. She becomes happy, submissive and even willing to obey them to an extent. To her, her eye for power is simply all part of her plan for a "Better World", one filled with only Twili.
Despite her semi-toxic behavior, Nao actually leads quite a healthy life style and encourages others to do the same. She's no vegetarian, but she makes sure her food is freshly prepared. Just like gathering materials for creating items, she enjoys gathering ingredients for meals. She's known to somewhat externalize her hatred for other races, but for whatever reason, when she sees someone hungry, she will go out of her way to feed them. Food, even for her, really is something that unites the people.
VOCAL SAMPLE:
LIKES:

Woodworking
Metalworking
Crystal Shaping
Studying
Twili
The pain of non-Twili
Healthy Food
DISLIKES:
Junk food
People who eat junk food
People who say the words "junk" and "food" in the same sentence.
People other than Twili
Hungry people
Underfed animals
Skultula
Lizalfos
Expensive materials that can be easily gathered
MOTIVATIONS:
Comfort

Saftey
Revenge
Finding a Master
Creating a powerful Weapon
Creating a powerful Magical Item
FEARS:
Losing her ability to make things
Tight Spaces
Betrayal
Falling in love
HISTORY
BIRTH OF A DARK MIND:
Born to Twili Mages Amara and Sha'Tu Ramlethal, Nao was educated in the ways of magic at a young age. Her mother, Amara, was tall, beautiful, and knew her way around magic. For the most part, she focused on enchantments, using her magic to imbue ordinary items with fantastic traits. The items were sold in many markets mostly around Hyrule, causing them to gain great profit. Her father's practices were a bit more obscure. While he was a kind man, his massive build and war-torn face caused Nao to worry about his past. He wore a large, rusty gauntlet around most of the time. Whenever she asked Sha'Tu about it, he would simply pat her on the head and say,
"It's a reminder Little Nao."
Years went by and her practices went smoothly. Her mother trained her in magic as her father trained her body, readying her for the harsh world that was waiting beyond the Twilight Relm. When she was 18, her father went missing during a visit in Hyrule, believing that she was ready, Nao left the relm in search for her father, leaving her now old mother to wait for their return.
One year passed and she finally found a lead on her father. A roaming Goron mentioned a large, beaten up man with a black cloak and strange gauntlet heading into a cave near death mountain. After paying the Goron a nice rock she found on the way there, he escorted Nao to the cave. It was here she finally found her father....
...Just not in the state she wanted...
Hunched over an odd looking altar, Sha'Tu, her dying father, sit there, breathing heavily. The now crying Nao ran to him, falling to her knees. As she got closer look at him, she'd spot a small dagger in his side. It's gold trims, etches and Triforce embellishment let her know it wasn't from the Twilight Relm. The dying man reached out to his daughter, patting her on the head. He'd yank the dagger out and place it on the altar next to his rusting gauntlet. With his dying breath, he whispered a final haunting order to his daughter.
"Little Nao... Use this as a reminder... Hyrule... The Twilight Relm... And beyond... All belongs to us... All for Lord Zant..."
The father soon went silent as his last breath flowed through the air like a mist of anger and hatred. With tear filled eyes, Nao looked up, taking in the altar. Paintings, sculptors, and torches. All dedicated to Zant. She'd slowly stand, taking the bloodstained dagger and rusted gauntlet. After looking back at the cave for a moment, she'd leave, returning to the Relm of Twilight. Her mother looked at her excited, but her entire demeanor changed when she saw the gauntlet and dagger. Poor Amara fell to the ground, sobbing uncontrollably.

Another year passed... Another dreadful year... Nao is now by herself. Her father killed by an unknown assassin... And now her mother gone. She was so struck by the death of her husband that she ended her life, leaving Little Nao all alone to brood. She would sit for hours and hours without food or water, wondering why she has not taken her own life. The answer finally hit her when she remembered her father's words. "The Twilight Relm... And beyond... All belongs to us... All for Lord Zant..." The wounded Little Nao stood up, looking into the sky. She wanted it. She wanted all of the kingdom of Hyrule to fall under Twili control. She'd bring her hands up to her face and slowly began to laugh, envisioning her perfect world. No Hylians. No Goron. No Humans. No nothing... Only the Twili.
APPEARANCE
Nao, like most Twili, has pale blue skin and a head of red-orange hair tied into a large braid that either hangs over her left shoulder or behind her. Her narrow but shiny, red eyes sit underneath a somewhat bushy eyebrow. Around her neck is short gray cloak that she uses to conceal her metal gauntlet that she wears over her left arm. The cloak appears well made and acts as a contrast to the warped, scratched, rusty piece of metal on her arm. The gauntlet's claws were sharp, but could be folded back or removed, making it a bit more practical for her work.

Her torso, for the most part, was bare. In addition to her pale blue skin, black markings would wrap around her arms, chest, stomach, and most of her back. She isn't too fond of clothing, but decided to don a pair of gray slacks due to her constant travels to and from Hyrule. The slacks, like the cloak, were well made and were worn low on her waist. Qi'Nao maintains an hourglass figure, due to her healthy habbits, and stands at 5'11" (Roughly 180cm). She's extremely thin, causing some people to wonder if she actually eats.


INVENTORY
Father's Gauntlet
Rank:
Common
Type: A
rmor / Weapon
Handling:
One handed
Description:
This old rusted relic once belonged to Nao's father, the late Sha'Tu Ramlethal, a former worshiper of Zant. The gauntlet itself used to hold great power, but it now simply a hunk of metal good for punching, slashing, and blocking. The gauntlet is as big as Nao's arm, allowing it to be used like a simple fist weapon.
MAGIC
+ Shroud: Twili have the ability to become one with the shadows around them, making them masters of stealth. They can hide in a shadow of any size while they are in the Realm of Light.
- Weak to Light: Twili are vulnerable to light based attacks and sunlight, taking extra damage from those kinds of magic.
ALPHA LANCE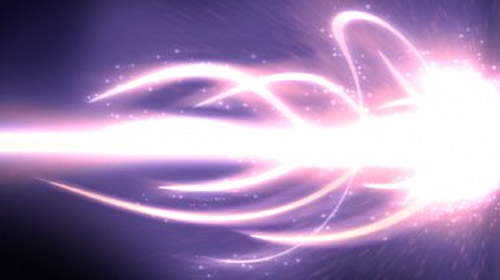 MAGIC TYPE:
Dark
NAME:
Alpha Lance
RANK:
Common
CLASS:
Offensive
DURATION/COOLDOWN:
Charge Spell (Spell increases in power depending on the amount of time it is prepared):
1 Post Charge Minimum. (3 Max)
4 post cool-down regardless of time charged
If the spell is charged for more than 3 posts, it will explode, damaging herself and those around her.
DESCRIPTION:
A simple dark projectile spell. The caster focuses on the palm of their hands, creating a ball of dark energy. As time passes, the ball will grow in size, increasing it's potential damage output. When the caster is ready, they can fire a beam of energy, capable of causing harm. At the first level of charge, the spell projectile will only inflict a bit of knock-back instead of damage. At the second charge level, the projectile causes a bit of damage similar to being stabbed with a nail. The third level amps up the damage even more, creating a wound similar to that of a steel blade. The spell only works on fleshy, semi-soft surfaces, causing Gorons to be nearly immune to it. The further away the target is, the weaker the projectile will be. When fully charged, this spell is suited for long ranges of about 80ft. away. This spell has a few downsides. When being charged, the user must stand still and focus. While the charge is silent, the limited range requires the user to position themselves carefully.
ALPHA CORRUPTION
MAGIC TYPE: Dark

NAME: Alpha Corruption
RANK: Common

CLASS: Utility
DURATION/COOLDOWN:

2 post Prep Time
5 post Duration
9 post Cool-Down
DESCRIPTION: This spell imbues an item with the attribute of Darkness. This spell allows the affected item to emit a sinister green-purple aura, causing them to drain the strength of beings that come in contact with it. Being a Dark spell, it's highly effective against those who use Light magic, but is weak against Dark magic practitioners, and creatures born from Darkness. The affected item also gains a downside while enchanted. If the item is hit with a light spell, it would greatly damage it, making it unusable until it's repaired. In order to use this spell, glyphs must first be drawn on the item of interest using a piece of chalk. After the spell is used and it's duration is spent, the symbols will burn away. The symbols take a bit of time to draw, so it's best to prepare before any sort of engagement.
TRAITS
Diplomacy:
Apprentice
Social Etiquette:
Novice
Intimidation:
Novice
Persuasion:
Adept
Tactics/Leadership:
Apprentice
History/Religion:
Novice
Geography:
Adept
Arcana:
Master
Weapon Proficiency:
Adept
Hand to Hand:
Master
Endurance:
Apprentice
Stealth:
Adept
Acrobatics:
Master
Horse Riding:
Novice
Crafting:
Master
Enchanting:
Adept
Blank:
Blank:
PLAYER ALIAS:
Dual
FACE CLAIM:
None. Character was an original work by me.
REFERENCE:
I... typed in Zelda RP and this was the first thing...
ALTS:
N/A